You really want to spend the extra change to buy the fabric covered button kit. The plastic mold makes fabric covered buttons VERY simple!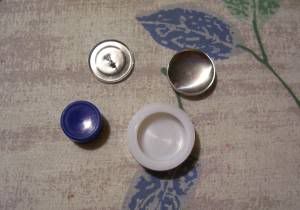 Lay the top piece to your button on your fabric and figure out exactly what color, shape, design you want to be on top, then draw a wide circle around your button. If your fabric is thin you may want to line it with a thin interfacing.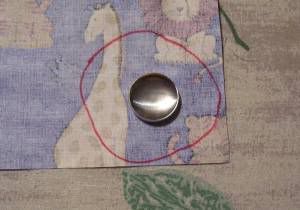 Cut your circle out, it doesn't have to be perfect and lay it on top of the squishy part of the mold, then put the top piece of your button on the fabric and push it all into the mold.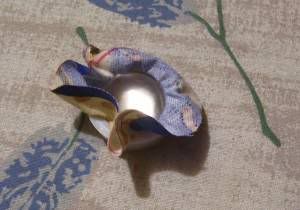 Tuck all the excess fabric inside the button piece.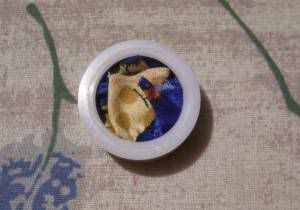 Place the back part of the button on top of the fabric, inside the mold.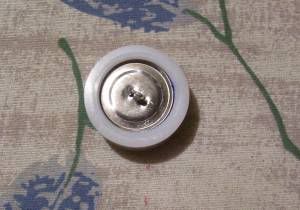 Use the hard part of the mold to push the back of the button into the top piece. You will feel it pop or snap into place.

Turn it over and push your button out of the mold.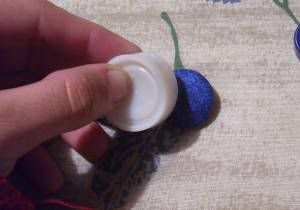 You now have a basic fabric covered button.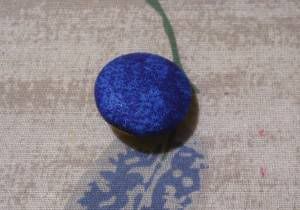 Flip your button over so the shank is facing up.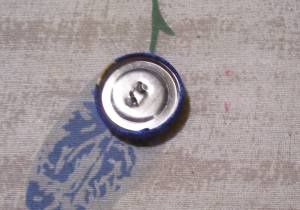 Push a plain pony tail holder through the shank.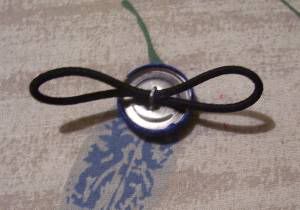 Loop one side of the pony tail holder around the other.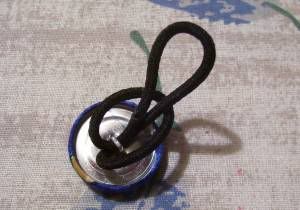 Pull the side of the pony tail holder that is inside the other up until it is tight inside the shank.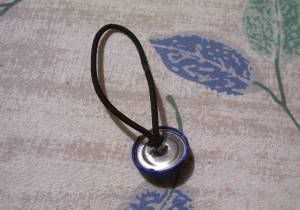 You're done, wear your new pony tail button and enjoy.