You will need two 13″ x 19″ pieces of your interior fabric, your exterior fabric, and iron on adhesive, a plastic child sized hanger, and two 14″ pieces of bias tape. You could also use a regular wire hanger and bend it to fit your clothes pin bag.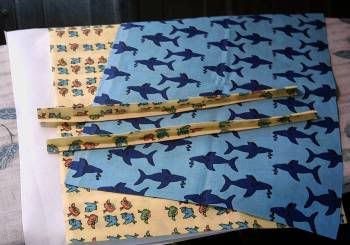 Attach your exterior fabric and interior fabric together according to the iron on adhesive instructions.
This is usually something to the effect of put the paper side of the iron on adhesive down with the wrong side of your exterior fabric to the sticky part and iron.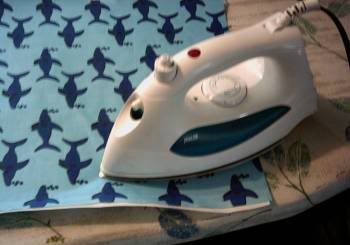 Peal the paper side off.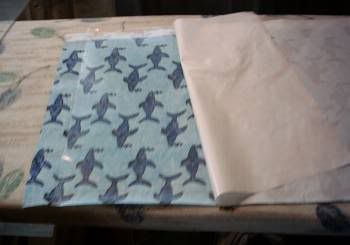 Put the wrong side of your interior fabric against the sticky part and iron.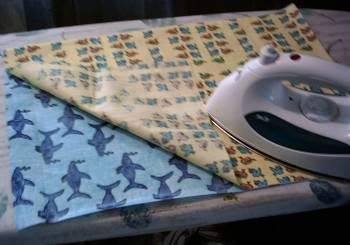 Fold the top of your pieces down 1/2″ toward the interior side and pin.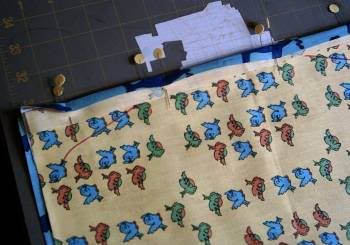 Lay your hanger on top of one piece of your fabric and mark the angles across the top, your lines should not meet, you have to leave room for your hanger to stick out.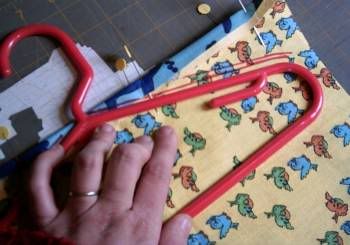 Mark a line 1″ below your hanger on each side.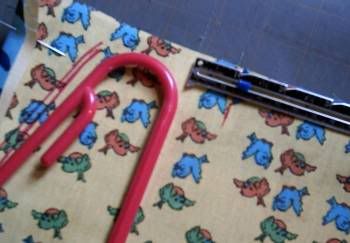 Cut your fabric across the line below the hanger, remember only do this to one piece of your fabric, not both.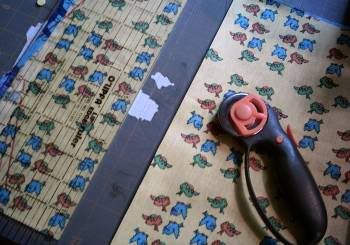 Attach your bias tape to the edges of the fabric along the line you just cut.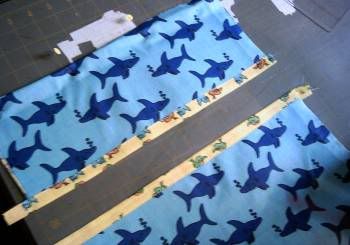 Put the short piece with the bias tape facing down on top of your other piece of fabric.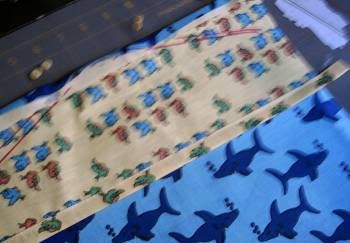 Pin the pieces together and sew along the lines you made against your hanger earlier. Your lines should not meet at the top, the opening is where your hanger will fit through.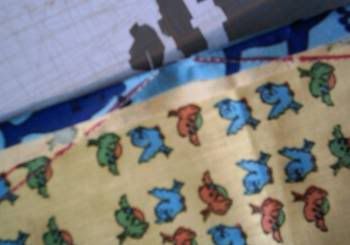 Trim away the excess fabric from above where you just sewed.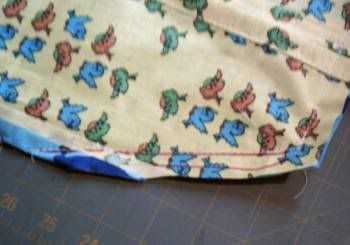 Lay your other piece of fabric on top with the bias tape touching and pin the fabrics together.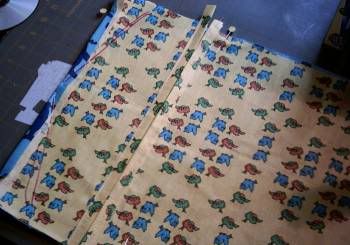 Sew around both sides and the bottom with a 1/2″ seam allowance.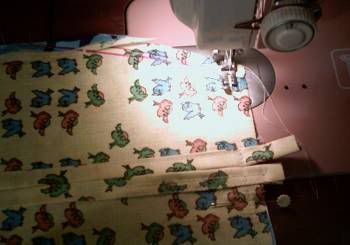 Trim your corners.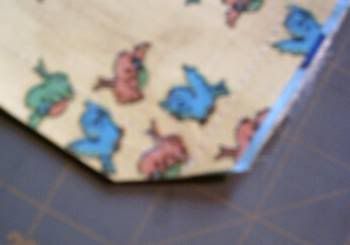 Turn your bag right side out through the opening where the bias tape meets.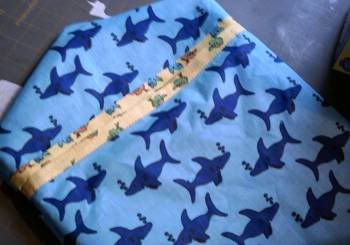 Put your hanger through the hole at the top of your bag.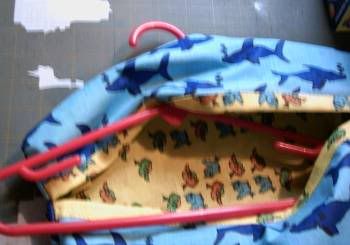 Pull your hanger into place, it should be a tight fit, but not so tight you rip your seams.